About Tímavera
Super simple time tracking for contractors.
---
Affordable
50 USD without VAT per month. Unlimited amount of employees and projects. No setup fee.
Simple
Employees use their own smartphones. Owners get a good overview of projects and employee hours on the website.
Reliable
Reliability is one of our core values.
Tímavera is a time tracking system that utilises employee's smartphones to clock in & out in a timeclock app.
The system has two parts:
Owners or managers get a company account to the website timavera.com where a good overview is given for the number of hours clocked per employees and projects. New users and projects are created on the website.
Tímavera has two types of accounts:
Company website account
For company owners or managers to get a good overview of projects and hours worked by employees.
Timeclock app account
For employees to clock in and out of projects from day to day in the Tímavera mobile app.
The problems Tímavera is designed to solve:
Similar solutions are often more complex with too many features.
No extra equipment nor a physical setup is required. Simply website access, employees use their own phones.
The system displays employee geo-locations (if enabled by the employee) when they clock in and for what project. Ensures transparency for clients, employers and the employees.
Employees can write comments to work log entries. For example if an employee forgot to clock in or out, if any material was bought, and so on.
The time tracking system is in active development. We have and will always prioritise simplicity, functionality and reliability.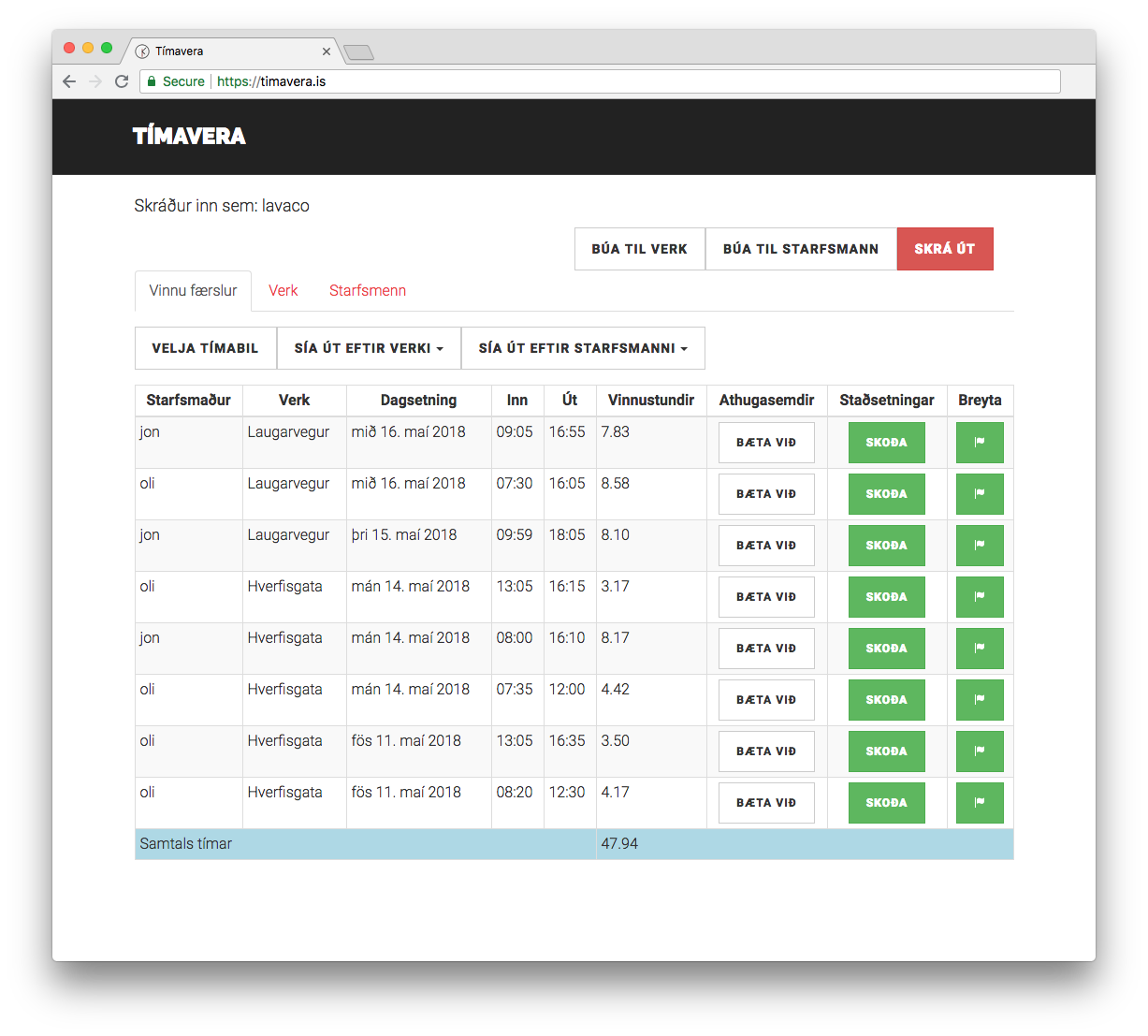 Pricing
---
50 USD
/ month
Tímavera costs 50 USD without VAT per month.
Unlimited amount of employees and projects. No setup fee.

First month is free.
Start trial
---
To request a trial please fill the form below:
After we have received your request we will create your account and get in touch as soon as we can. The first month is free.
Contact Us
---
Please do not hesitate to contact us if you have any questions or you would like a demo of the time tracking system and timeclock app that Tímavera offers.
About The Company
---
Tímavera ehf. was founded in May 2017 by two software developers and the first two users of the system. Finnbogi and Jón Hafdal had both operated their own paint businesses for years and were not happy about the time tracking system they were using.
They knew of Ólafur and asked if it would be hard to create a system tailored to their needs. It didn't take Ólafur long to build the first iteration of the website then he recruited his friend Jón Rúnar to build the app.
After that things started to progress. Other field service companies joined in as they saw their needs met in a simpler system. Eva joined the company in 2019 to lead sales.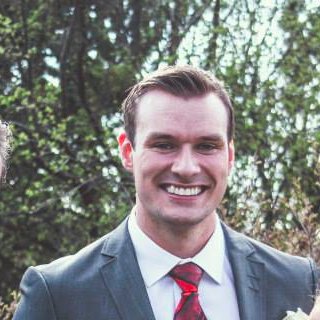 Ólafur Magnússon
Co-Founder & Developer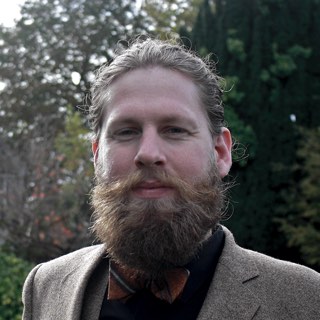 Jón Rúnar Helgason
Co-Founder & Developer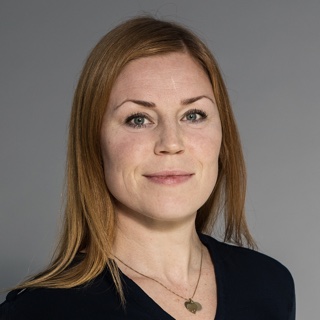 Eva Sæland
Director of Sales
Finnbogi Þorsteinsson
Co-Founder
Jón Hafdal Sigurðarson
Co-Founder
"Brilliant program to keep track of the hours. 100% recommended."
Ágúst Garðarsson
Master Painter, ÁG Málun ehf.
Started February 2018
"Incredibly valuable to get a reliable overview at the end of the month."
Eyþór Bergvinsson
EB Málun ehf.
Started November 2017